Food & Garden
Pick your own greens from our organic vegetable garden.
The Girls will feed you
if you feed the the Girls
Here at Casa Gallina, the deal we make with all of our guests is: "The Girls" will feed you (their freshest and most precious eggs daily) – if you feed the girls (all of your leftovers and kitchen scraps daily as well)! There's nothing more satisfying (and amusing!) than seeing twenty or thirty hens run toward you with glee as you deliver your bowl of food scrap offerings across the yard to feed them. After all: A deal is a deal!
You'll be able to cook up fresh eggs every day in your kitchen. And, of course, I supply you with staples like organic ground coffee, half & half, organic olive oil, vinegars, spices and all the cooking supplies that you'll need to make a slow, delicious and healthy breakfast in your casita's kitchen.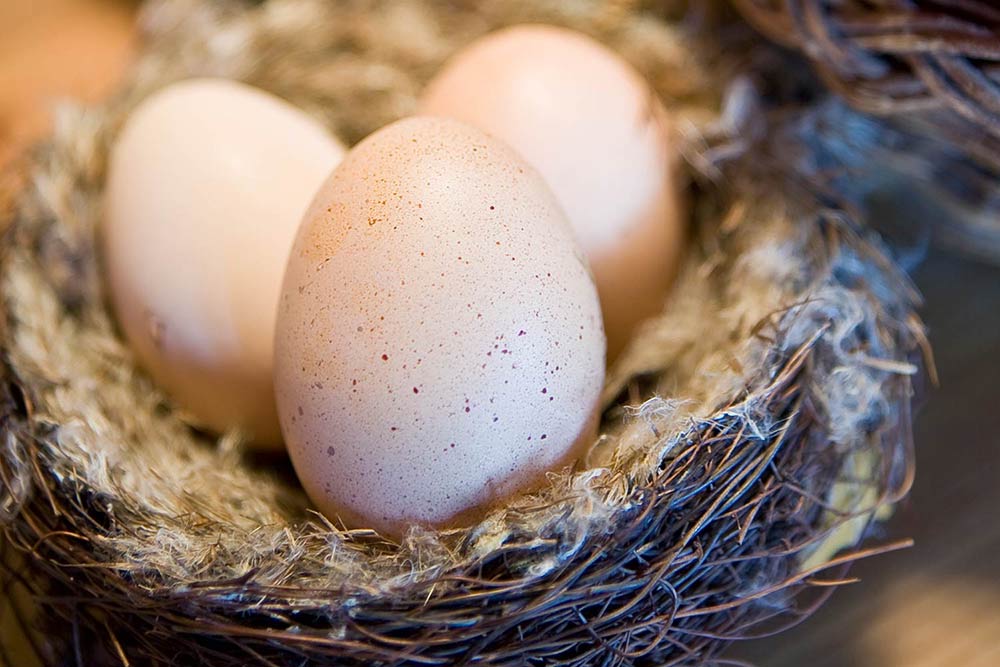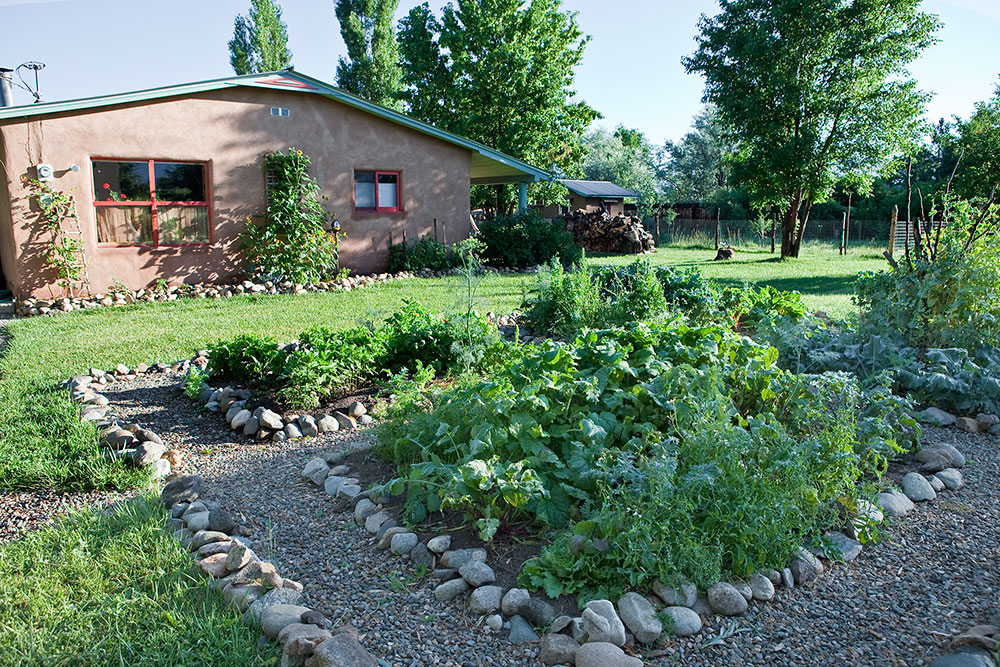 I love sharing the bounty of what the land and animals have to offer us.
There's nothing more satisfying than picking a vegetable right from the earth, smelling the herbs between your fingers as they come off the plant, scrambling those fresh eggs right from the hen house, and, of course, brewing that pot of steaming rich coffee in the French Press that I provide in your kitchen. Slowing down comes in many forms.  Harvesting what's in season, Picking just the leaves and veggies that speak to you, cooking what you have just picked, and slowly savoring every bite. There's no better breakfast in town!
Taos has great markets!
I'll also guide you to our great organic local grocery markets and farmer's markets to get any other yummy supplies that you'll need for your kitchen. We have great markets in Taos. When I travel, it's usually my favorite part of getting to know a town: Shopping in the local food market and talking with the farmers at Farmer's Market!
Where to eat
As for restaurants: When you arrive, I make it my business to sit down with you over a map and give you all of my suggestions.   I love food. I know food. And the restaurant business is in my blood. There are great restaurants in Taos, and I'll make sure you don't go astray! I promise! There's a list of my favorite restaurants in the About Taos section of the website.